Poslaním Westwing je inšpirovať a skrášľovať každý domov. Robíme všetko pre to, aby sme priniesli výhody eCommerce do domácností viac ako 1 000 000 zákazníkov v 11 krajinách. Tajomstvom nášho úspechu je náš rozmanitý, vynaliezavý a zábavný tím. Aby sme dokázali spĺňať naše ambiciózne ciele, neustále hľadáme šikovných ľudí do nášho medzinárodného tímu.
KDE PRACUJEME
Centrála (Mníchov, Nemecko)
V Nemecku bol Westwing založený v roku 2011. V našej centrále v Mníchove, ktorá pokrýva nemecký, rakúsky, švajčiarsky, holandský a francúzsky trh, pracuje viac ako 600 ľudí. Vo videu vám ukážeme, ako to vyzerá v našej mníchovskej kancelárii.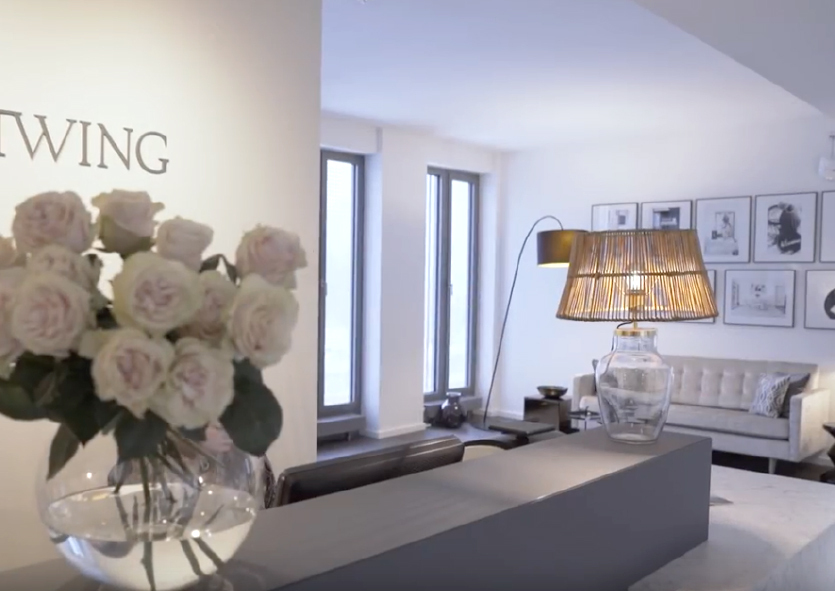 Miriam Rabung
Head of HR
NAŠE TÍMY
Inšpirujeme našich zákazníkov. Ako priekopníci v trendoch a interiéroví experti hľadáme zaujímavé témy, plánujeme sezóny a prinášame trendy do interiéru tak, aby boli pútavé pre zákazníkov. Interior & Style je našou vášňou a nakupovanie robíme s radosťou. Prostrednícvom našich fotografií, redakčných článkov a výberu produktov vytvárame každý deň nový interiérový svet!
Aktuálne pracovné pozície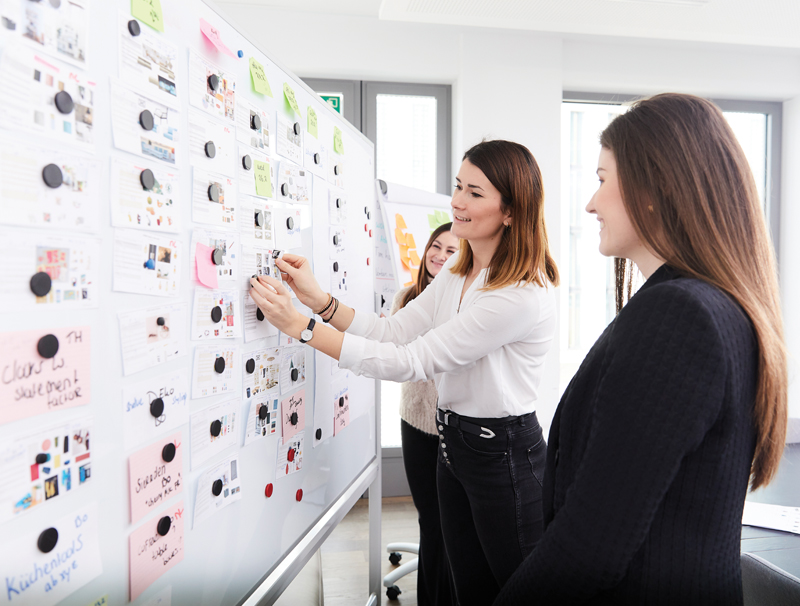 Vytvárame nádherné stránky a aplikácie, aby sme nadchli našich zákazníkov a uľahčili prácu všetkým tímom. Náš medzinárodný tím z viac ako 30 krajín je plný nadšencov technológií a využíva ich na budovanie nášho obchodu. Milujeme našu každodennú prácu. Chcete zistiť viac?
Aktuálne pracovné pozície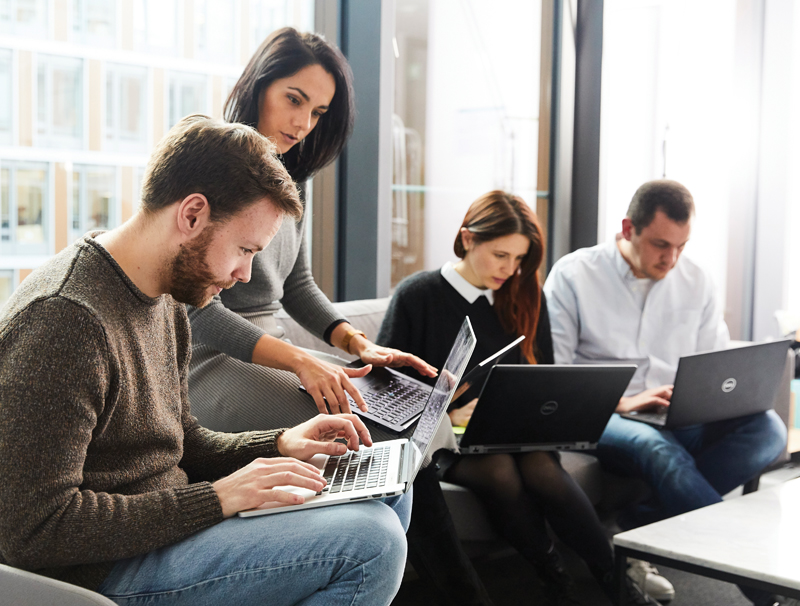 Náš nákupný tím pracuje s najpopulárnejšími značkami a partnermi po celom svete, aby zadovážil ich produkty našim zákazníkom. Naši nákupcovia vášnivo hľadajú nové značky a dohadujú najlepšie podmienky. A náš tím predajcov prenáša tieto produkty do online sféry, aby vytvoril inšpiratívne kampane a pestrú škálu výrobkov. Všetci naši manažéri predaja sú expertmi v určitých oblastiach a všetci pracujú s trendmi. Oba tímy úzko spolupracujú v dynamickom a zábavnom prostredí. S radosťou prinášame tie najlepšie online produkty za neporovnateľné ceny.
Aktuálne pracovné pozície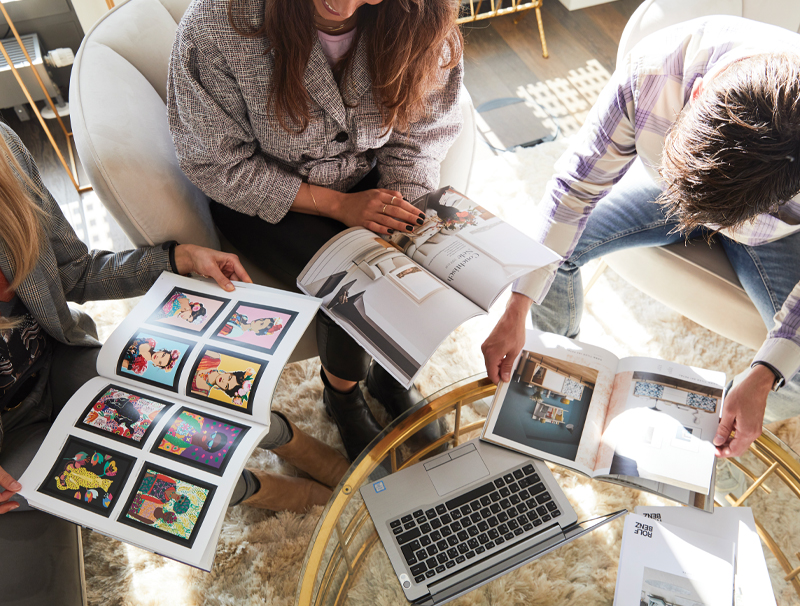 Spokojnosť nášho zákazníka je prvoradá a nič nás nepoteší viac ako radosť, ktorú prinášajú naše služby. Ku každému zákazníkovi máme individuálny prístup, či už ide o technické otázky, logistické problémy alebo dodatočné informácie k produktom. Vždy sa snažíme vyjsť našim zákazníkom v ústrety, aby ostali verní Westwing.
Aktuálne pracovné pozície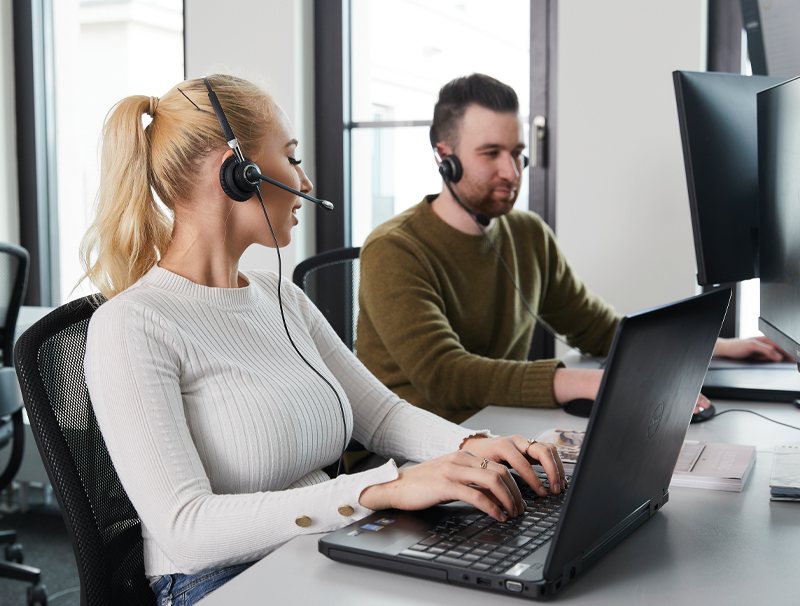 My sme za všetkým, čo sa odohráva po obdržaní objednávky. Spolupracujeme s tisíckami dodávateľov, aby sme zaručili čo najrýchlejšie doručenie ich produktov. Máme k dispozícii niekoľko skladov pre príjem, kontrolu kvality, balenie a vývoz týchto výrobkov v krásnych balíčkoch. Tieto procesy sú pre nás všetkým a snažíme sa sprostredkovať špičkové služby.
Aktuálne pracovné pozície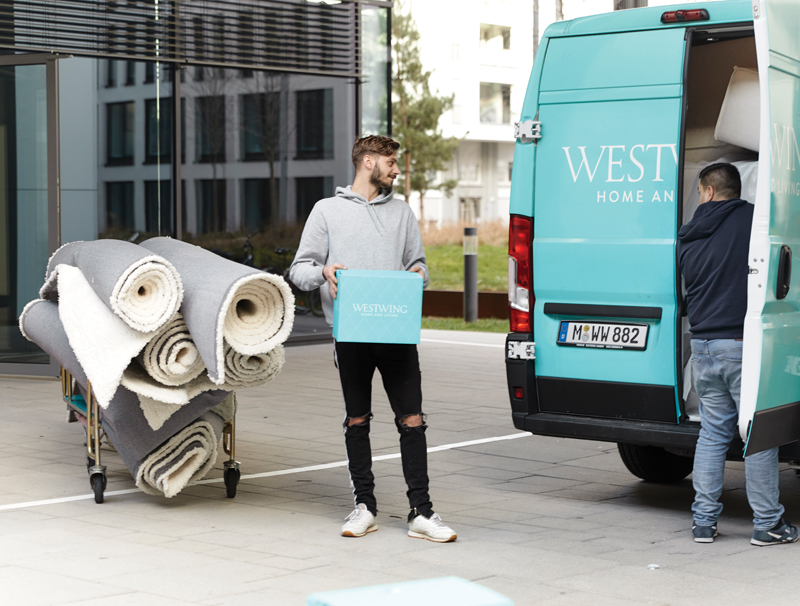 Prinášame značku Westwing do povedomia zákazníkov a každodenne sa držíme našej misie - inšpirovať a skrášľovať každý domov! Ako to robíme? Platformy ako SEM či SEO spolu so sociálnymi médiami ako Instagram, Facebook, Pinterest a iné, nám umožňujú oslovovať tých najlepších zákazníkov. Tvoríme pre nich nádherné videá (sú našou silnou stránkou). A zabezpečujeme CRM, aby sme sa uistili, že sa naši zákazníci vždy s radosťou k nám vrátia.
Aktuálne pracovné pozície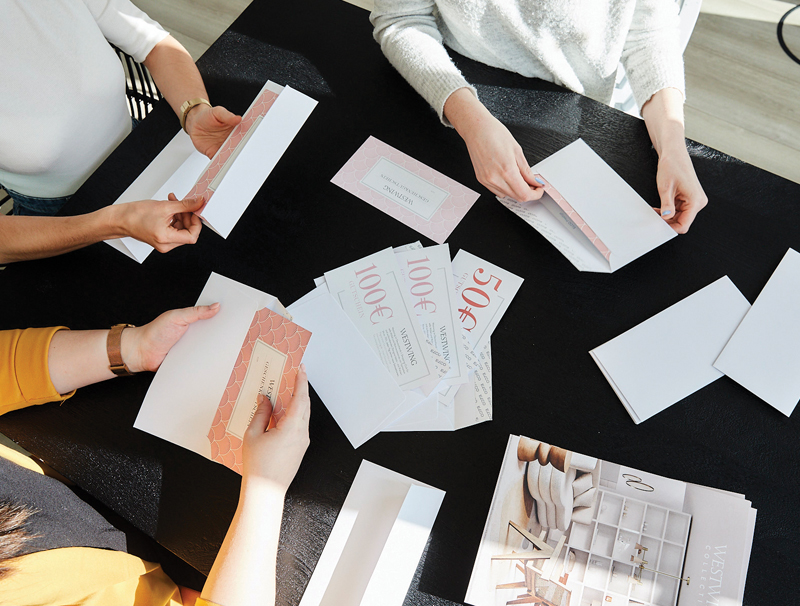 My sa staráme o náš Westwing tím. Formujeme našu firmu nie len zamestnávaním šikovných, veselých a ambicióznych kolegov z celého sveta, ale aj pomocou každému z nich v prípade akýchkoľvek problémov. Podporujeme našich kolegov v profesionálnom raste. Ak chcete zistiť viac, kliknite tu:
Aktuálne pracovné pozície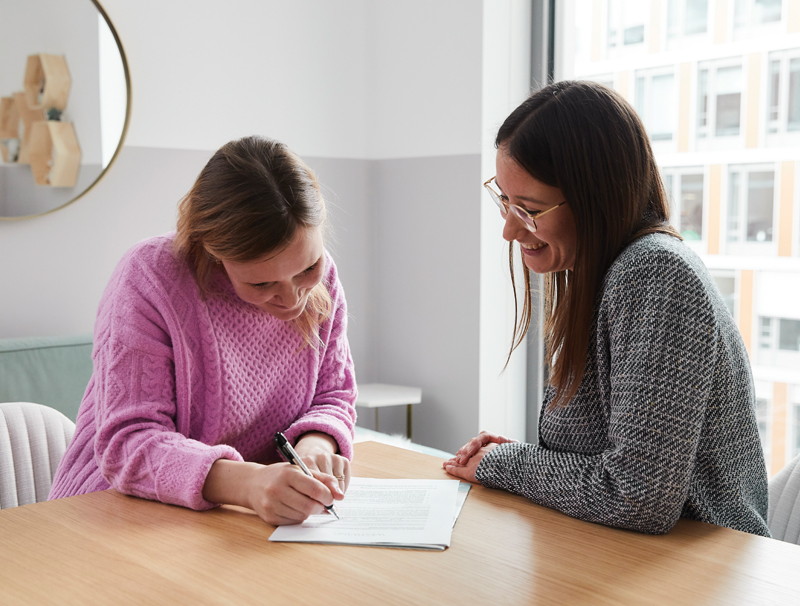 My sme finančnou dušou našej firmy. Od štatutárnych správ po vzťahy s investormi, od prípravy a plánovania po fakturáciu, od lokálneho účtovníctva až po účtovníctvo na úrovni IFRS Group, od výplat po ERP, od práva po jeho dodržiavanie – naša zodpovednosť siaha ďaleko. Náš tím s medzinárodným základom je postavený na rovnocennej hierarchii.
Aktuálne pracovné pozície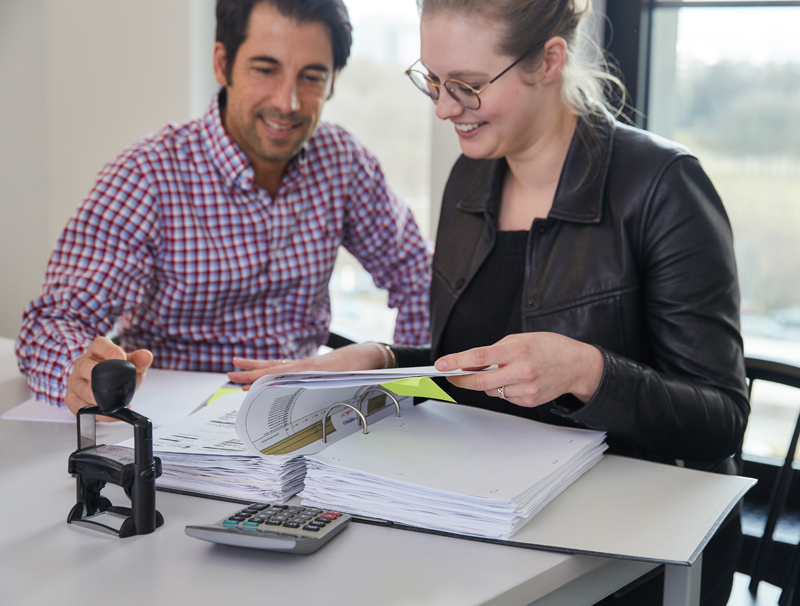 Sme medzinárodný tím zakladateľov a lídrov, ktorí sa každý deň snažia plniť svoje poslanie: inšpirovať a skrášľovať každý domov. Budujeme medzinárodnú eCommerce firmu v oblasti home & living a nikdy nepoľavíme na našej ceste za lepšími výsledkami.
Aktuálne pracovné pozície
My psíky milujeme Westwing, pretože nás naši páni a paničky môžu so sebou zobrať do práce. Všetci sú tam z nás hotoví a vždy si vyslúžime množstvo poškrabkaní po brušku! Na oplátku sme im oporou pri práci a nešetríme láskou. To však nie je všetko – vieme veľmi dobre, ako sa naši drahí dokážu v práci vystresovať. Potom začína naša práca! Ako? Predsa ako každý dobrý psík – pozeráme na nich našimi psími očkami, až kým sa nezačnú cítiť lepšie.
Aktuálne pracovné pozície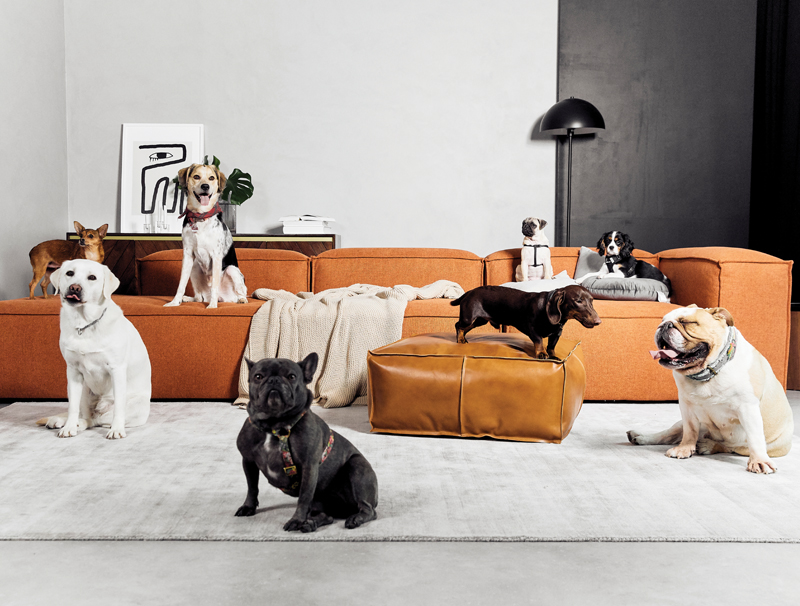 ZAMESTNACKÉ VÝHODY
Zľavy pre zamestnancov, ich rodiny a priateľov

Pracovný feedback a osobný rozvoj

Lokálne zľavy, napr. fitness a hromadná doprava

Firemné večierky, tímové stretnutia a firemné porady

Zamestnanecký program "Odporuč známeho"

Kuchyňa s nápojmi zadarmo, napr. čaj a káva

Pracovisko priaznivé pre zdravotne postihnuté osoby
PONUKA PRÁCE
Máte nejaké otázky alebo nemôžete
nájsť prácu, ktorú ste hľadali? Napíšte nám na adresu email!
NAŠE POSLANIE

inšpirovať a skrášľovať
každý domov