JOIN #TEAMWESTWING
Working at Westwing means working in an inspiring, international, informal, and non-political environment. Together we've built a love brand beyond comparison — and we're only just getting started. Our success originates from our diverse team and we all work together at a fast pace towards our shared purpose to excite people to create homes that unlock the full beauty of life. This is the way we do business, and we think you're going to like it.
OUR WORKING MODE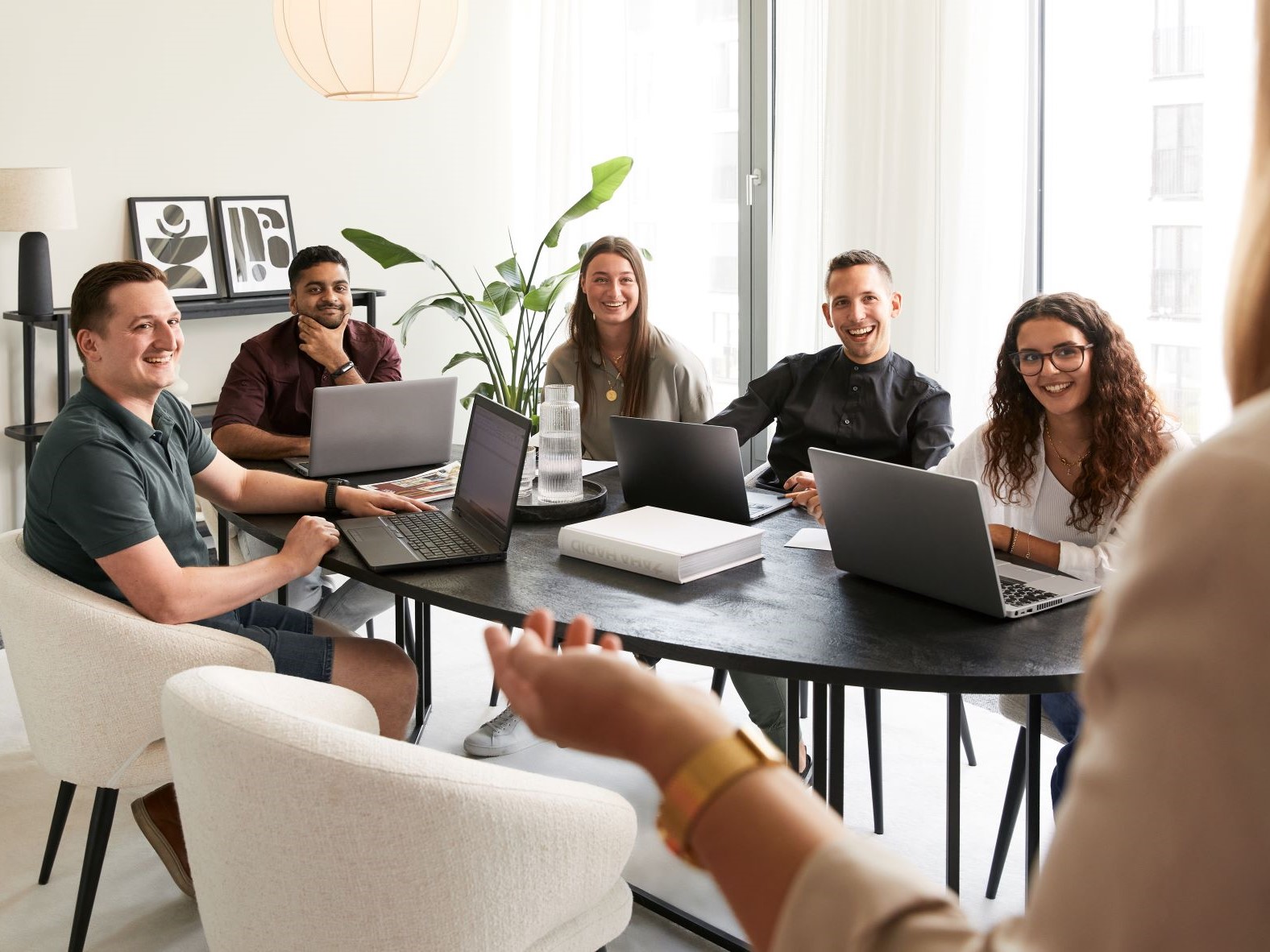 Our hybrid working model — WestwingFlex is based on roughly 60% remote, 40% in-office work. It combines the best of both worlds, providing our team with flexibility as well as fostering team cohesion, innovation, and cross-team-collaboration — cultural elements that are at the very core of our company. Usually, your leader will set two office days per week which are mandatory for their team, so everyone comes together — either fixed days every week or flexible days in agreement. In addition, we offer up to 4 weeks of temporary work-from-anywhere p.a. for our team members.
OUR BENEFITS
flexible working mode: ~ 60% remote, 40% in-office work

Westwing team member discount

30 days of vaction p.a.

Regular and legendary company & team events

4 weeks work-from-anywhere p.a.

Green mobility discount: public transport, JobRad or Swapfiets

Social Impact Day

Corporate Health Management: Gym discount, mental health support and coaching

Our own daynursery: Westwing Wichtel

Free coffee & beverages

Dog friendly office

Sunny terrace & other chillout areas
YOUR DEVELOPMENT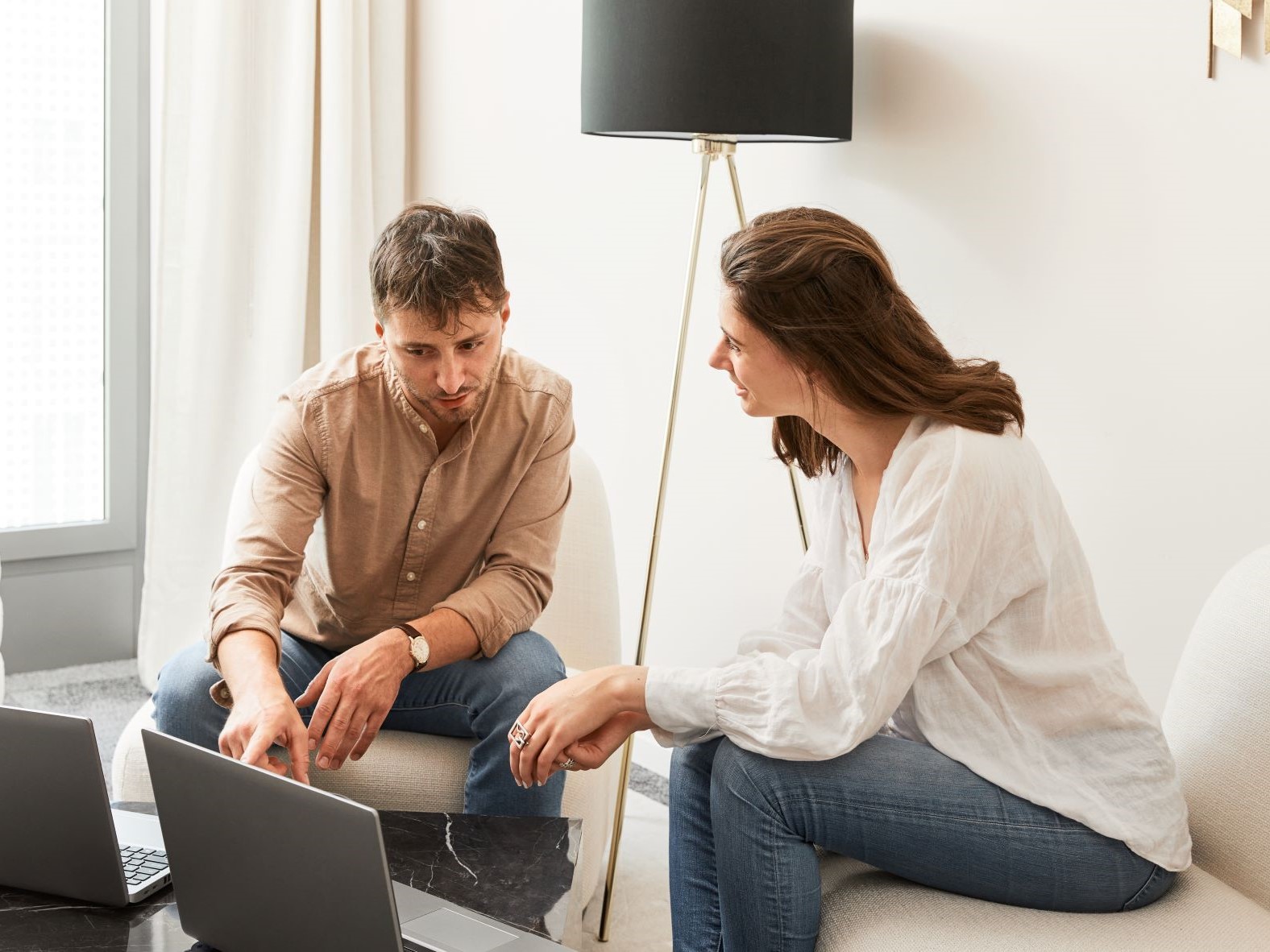 We're made up of characters who see learning as a way of life and work together to constantly innovate and grow. We support your growth with a number of measures like our bi-annual performance feedback, our feedback tool Officevibe, regular Company All-Hands, and Insight Sessions to learn about different business-related topics.
OUR OFFICE LOCATIONS
Our headquarters are located in Munich, Germany. We have 4 office locations EU-wide (Barcelona, Munich, Milan, Warsaw) and 1 office location in Asia (Hong Kong).

FAQs
Do I need to know German to work at Westwing?

English is the official language at Westwing, and you can expect all communication during our process to be conducted in English. If a position requires German language skills, this will be explicitly stated in the job listing.

Do you have a hybrid working mode and which days do I need to be in the office?

We're generally running a model of 60% remote work and 40% in the office. Just keep in mind, this might change as things evolve. Every department has set office days, and we're also excited to offer 4-week 'work from anywhere'. Find out more about it on our Careers Blog.

Is it possible to work remotely?

Most of our roles are hybrid with an office attendance of at least 40%. Any exceptions are explicitly mentioned in the job description — just head over to our Careers Site and find the details in the job description.

What do I need to apply?

We promise, it takes just a few minutes to apply. You'll just need your CV handy – and if you're up for it, a motivation letter, although it's totally optional.

I don't see a job that's a good fit for me. What should I do?

If you haven't found the right job match yet, don't worry! Feel free to apply through our general application. We'll then check whether there's any matching positions.

Can I apply even if I don't fulfill all of the qualifications listed?

Definitely! It varies by role, but often we'll indicate if a qualification is optional. Don't hesitate to apply even if you don't meet all the criteria – you might be a great fit for a different position instead.

Can I apply to several roles at the same time?

Absolutely, if there's several options catching your interest, feel free to apply for different roles. However, we recommend not to go overboard and apply for a maximum of three roles at a time. To ensure a good hiring experience for both sides, we only move forward with one process at a time.

How do I prepare for my interview?

If there's any special preparation needed, we'll let you know. Otherwise, for most roles, you can start by getting yourself familiar with Westwing and the job you're interested in. Think about your experience, why you're excited about the role, and just be yourself – that should do the trick!

What qualifications and skills are you looking for in candidates?

It really varies based on the role, but overall, we're looking for candidates who resonate with our values and vision. We're thrilled to work with people who share our excitement for our Westwing brand!

Is it possible to get feedback if I get rejected?

We appreciate your curiosity and desire for insights to fuel your personal growth. However, we kindly ask for your understanding that, unfortunately, we're unable to provide detailed feedback on our personnel decisions.

What should I expect for onboarding?

We believe in taking the time to help you acclimate and learn the ropes. You'll kick things off with a general introduction to Westwing, followed by department-specific onboarding. Expect a hands-on approach to ensure you're well-prepared and set up for success.